Recently, I was working on Project where There was a requirement to display the duration in Hour and Minute between two dates. In this article I am going to explain how we can retrieve difference between two dates in hour and minute by using calculated column in SharePoint 2013.
Read some SharePoint 2013 tutorials below:
Follow below steps:
Step-1: Create a Share point List having two column of Date and Time Type as below: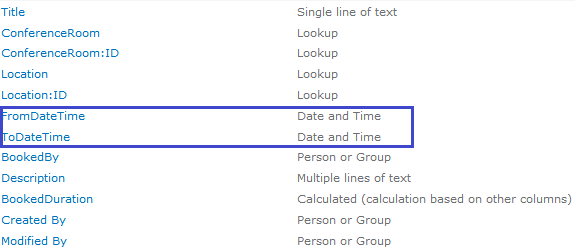 Step-2: Now create a Lookup column BookedDuration(This Column will automatically calculate duration between the above Column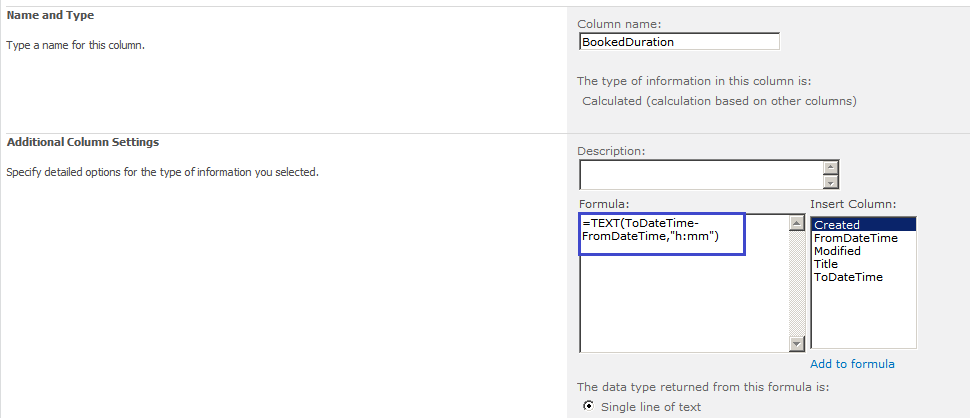 The Result will be Shown as below:-

Conclusion:
In this article I have explained how to calculate duration between two dates in SharePoint List
Download FREE SharePoint 2019 Installation PDF Guide
This FREE PDF contains, Steps by step guide to install SharePoint 2019 Preview, prerequisites, hardware and software new features. First impression to SharePoint Server 2019 new modern site, modern lists and modern document libraries.
You May Also like the Following SharePoint Online Tutorials: